Operation Princess Prom Dress Donation
Prom is a special event for most girls in high school. Unfortunately, some simply can't afford the cost of a prom dress.
That's why Jared Goins Shelter Insurance Agency, would love to help those in need. We will be accepting prom dress donations at the office March 1st - 30th, from 9am -5pm, Monday- Friday.
We will be hosting a Free Dress Event, April 2, 2022 from 9am-5pm. Come in, grab a snack, and choose a dress.
Any and all prom dress donations are appreciated. If you have questions you may contact the office or email me personally.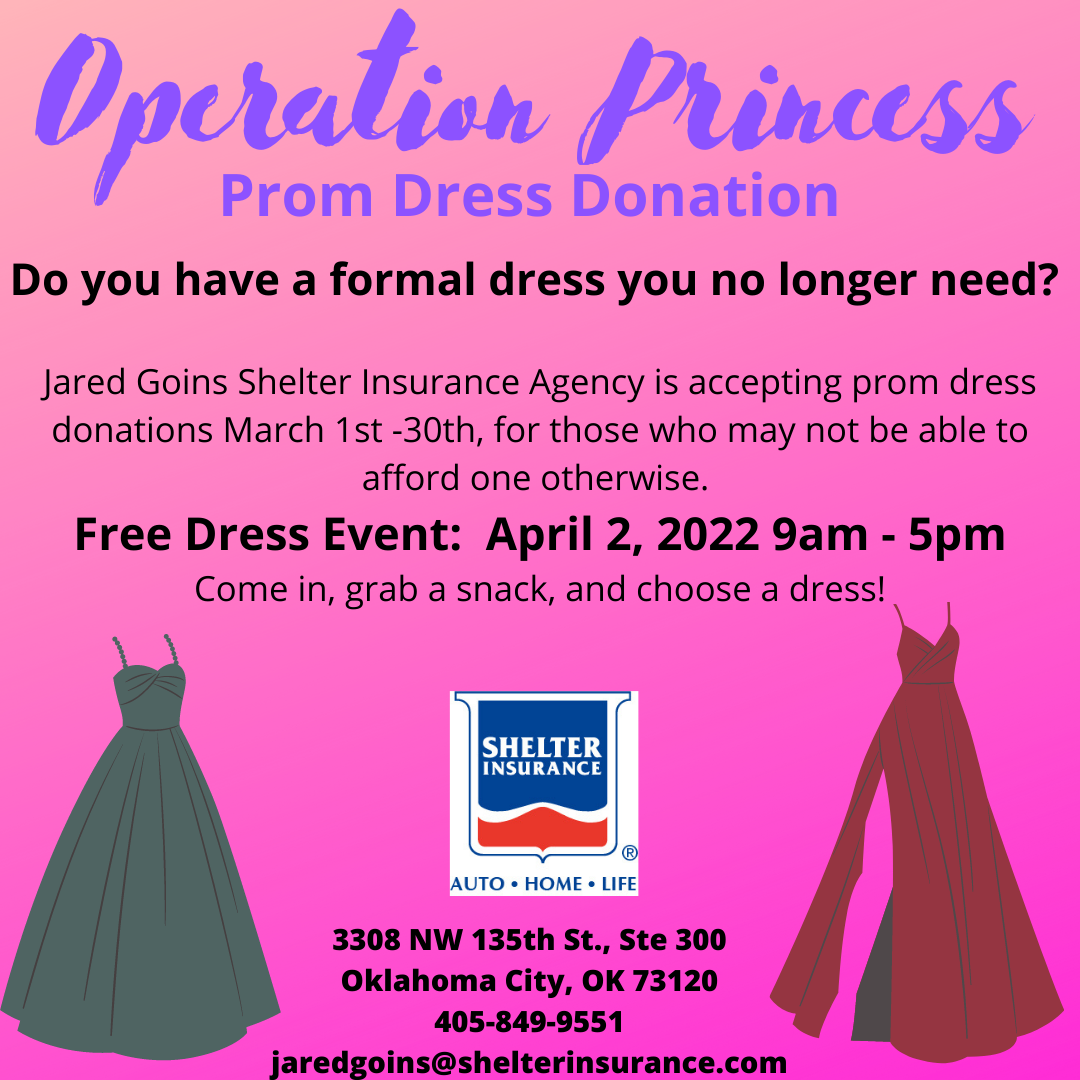 Additional Info
Media Contact : Arilla Broadus